24 Aug 2020
Pinnacle Solution announces landmark deal with Danske Spil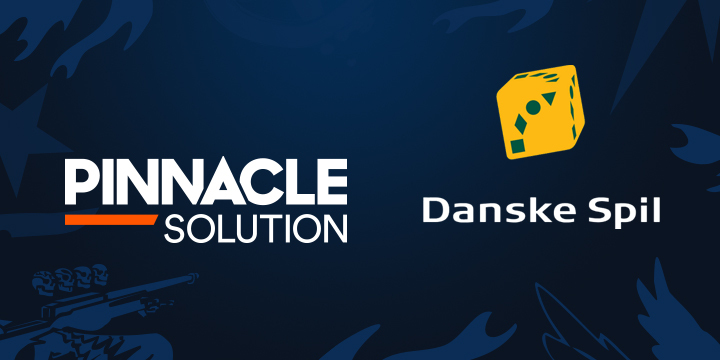 Award-winning sportsbook service provider Pinnacle Solution has today announced a major deal with Danske Spil.

London, August 24, 2020


Pinnacle Solution - the B2B arm of the online sportsbook Pinnacle.com - has today announced a major deal to provide its services to Danske Spil, the Danish national lottery.
Under the terms of the deal, Pinnacle Solution will supply its market-leading esports product to the Danish national lottery operator. This announcement marks a major milestone in the growth of Pinnacle Solution, with its official arrival into the European market. Supplying such a prominent and respected brand like Danske Spil is testament to the quality of the Pinnacle Solution product.
Paris Smith, Pinnacle CEO said:

"We've always been confident that there was a gap in the market that Pinnacle Solution could fill and that it wouldn't take us long to break into the higher reaches of the B2B sports betting industry. The fact that no one comes close to what we offer in terms of esports experience in integrity and expertise in providing profits has been the key to driving our growth over the past few years. We know we can help others take advantage of esports, but they need to understand where the value is and partner with the platform that produces. That's definitely the case with Danske Spil, who themselves are regarded for their belief in esports."
Marco Blume, Pinnacle Trading Director added:

"One of the main reasons we've seen such growth in esports at Pinnacle is our passion for esports and the belief in its ability to thrive in a sports betting environment. It was clear after our initial conversations with Danske Spil that they are on the same page as us. They're fully aware of the potential of esports. They have a clear understanding of why our product is so unique and the value it offers. We happened to be the missing piece of the puzzle for them, and we look forward to the success that this partnership will bring."
Jens Nielsen, Danske Spil Sports Betting Director, commented:

""At Danske Spil we have prioritized esports as a focus area since we launched esports betting in early 2014. We very much look forward to our new partnership with Pinnacle Solution, a pioneer within esports betting, which will support our continued ambition of offering a modern and competitive esports offering to our clients."
It is anticipated that deals similar to the one struck with Danske Spil won't be too far away for Pinnacle Solution. The tireless commitment to developing its esports product and protecting the integrity of esports has helped Pinnacle Solution find a unique position within the market. While the rise of esports was already following a notable trajectory, the recent COVID-19 situation has only accelerated this growth and magnified the benefits esports betting has to offer for operators.
About Pinnacle Solution - Pinnacle Solution offers a comprehensive B2B sportsbook service built on the foundation of unrivalled risk management expertise. Coupled with the unique ability to leverage Pinnacle's 20+ years of industry experience as an operator, Pinnacle Solution is able to offer an impressive 4% average hold to clients.
In addition to its wide-ranging traditional sports offering included in the popular iFrame product, Pinnacle Solution is also renowned for being the leading supplier in esports betting. Winning multiple awards has positioned Pinnacle Solution as the gold standard in B2B esports betting, proven to help clients take their product to the next level.
About Danske Spil - Danske Spil A/S is Denmark's leading gambling company and is owned by the Danish State, the Sports Confederation of Denmark, DIF, and Danish Gymnastics and Sports Associations, DGI. As a testament to the quality and ambition of Danske Spil's esport product Danske Spil has won EGR's Esports Operator of the Year award and received honorable mentions for SBC's Esports Operator of the Year award.
The company provides entertainment services to customers throughout Denmark. In addition to esport Danske Spil offers lottery, casino, bingo, poker, horse racing and sports betting services.
Profits from the lotteries are distributed as provided for by the Danish Parliament for the benefit of sports, culture and other purposes for the good of general public. In 2019, the company's social contribution to the Danish society was DKK 2,954m in total.

For more information about Pinnacle Solution please contact

[email protected]





For more information about Danske Spil please contact Thomas Bille Winkel, Head of Press via

[email protected]

or tel. +45 40 91 98 78